Judith Lewis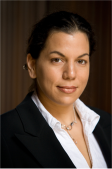 Oh, hello and welcome to my personal site! My name is Judith Lewis though online in the SEO community I'm known as deCabbit. I'm an online and search marketing professional and I've been rattling around the interweb since 1996 when I got into building retail websites. My background comes from a mix of marketing, psychology, law and what I refer to as "hard code" programming.

I'm passionate about search and social stuff. I've long been involved in these industries both from a marketing perspective and a technical one. I suppose you could accuse me of being an early social media marketer. Back when I started building sites, I also began trying to figure out just how people were finding these sites. This lead to an investigation of how ranking in Alta Vista, Excite, Lycos and others worked. Back then, changes on a site created instant ranking changes so experimentation was much easier. Experimentation and staying abreast of the new meta engines helped me understand what search engines used to rank sites.

In addition to investigating rankings, I also utilised various groups and forums for marketing. Without resorting to spamming, I innovated several marketing approaches through social media. I was unaware that there was a name for this stuff, nor did I realise folks were talking about it online. I had to innovate, test and learn through trial and experimentation.

Since starting out back in 1996, I continued to work with online marketing in its varied forms and through several industries. From high tech to retail and everything inbetween, I've gained varied experiences. Now I work at Project Metal as Head of Search. I also write for various publications in search and speak at conferences on search, social media and related topics.

If you'd like to know more about me, check out the links on the bottom here or to the left. The "About" section has a bit more about the me behind the professional CV. Interested in hearing more? The "Speaking" section has a list of my speaking engagements and the "Stuff" section has interviews, fun stuff and more. The "Writing" section lists some of my articles and the "Blogs" section is a list of the blogs I write at. Of course, the "Chocolate" section has all sorts of information about the thing I love besides search - chocolate.